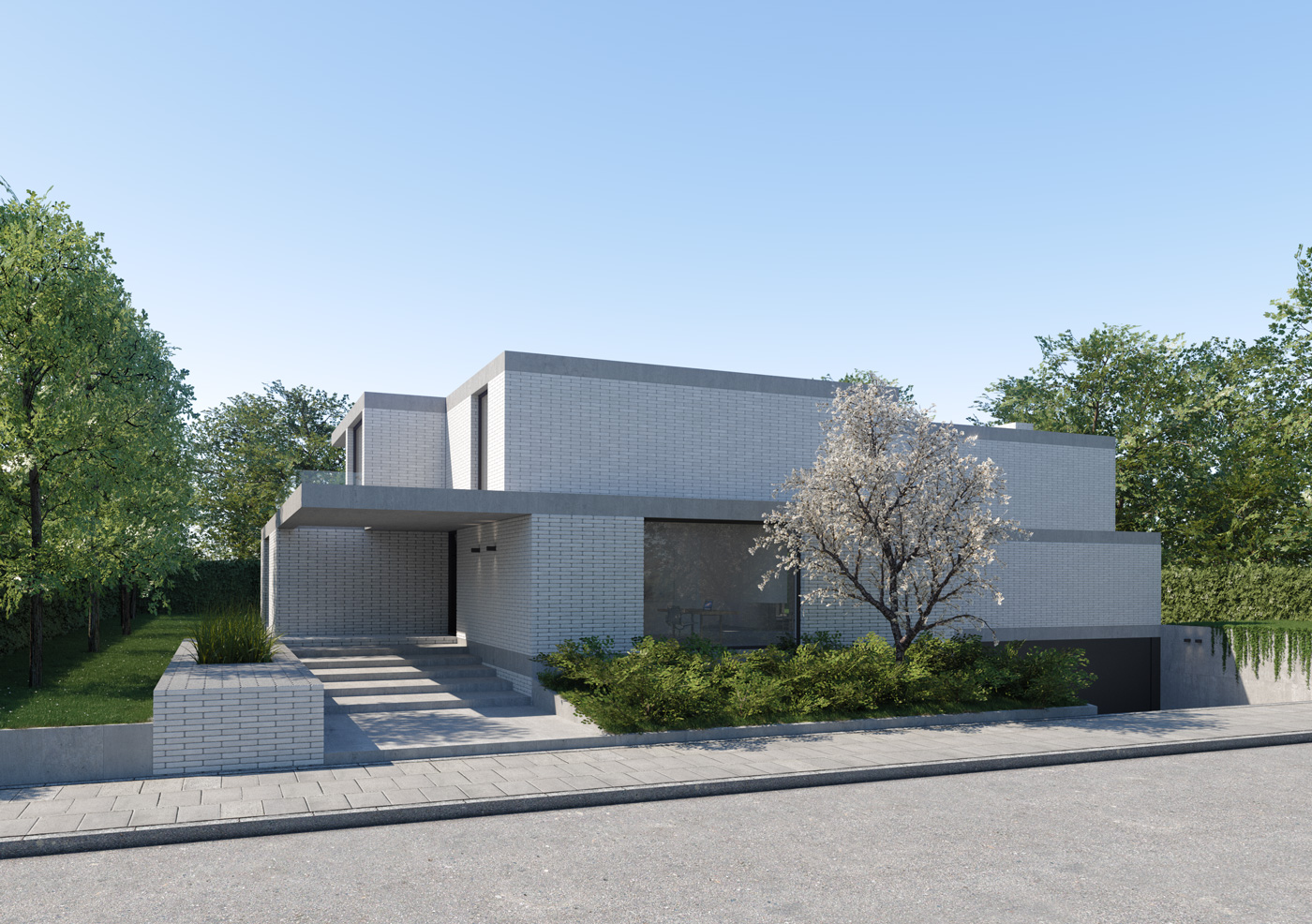 Born and raised in Belgium, a graduate of the renowned l'ISACF La Cambre, architect Barbara Helft currently lives in Brussels. Since early 2000 she has enjoyed an eclectic and multicultural career path, bringing her energy, expertise and flawless attention to detail to local and international projects of diverse scope and scale – from homes and offices, to commercial spaces and cultural venues.
In 2005, after a successful collaboration with award-winning agency Christian Kieckens Architects, she decided to create her own company to fulfil her passion for contemporary architecture. It's here that she continues to develop her 'signature' approach that marries artistic rigour and flair with a skill for optimising light and space. Sharp, clean lines; proportions pleasing to the eye; an interesting mix of materials; a pared down, timeless aesthetic, innovative touches… these hallmarks lend individuality, beauty, harmony and coherence to every project she works on.
Barbara's approach to her clients is open and engaging. She listens closely to her clients, translating their ideas and needs into a clear and consistent vision that harnesses the essence of the spaces with which she works. She carries this vision throughout the project's journey – from creation and development of the concept, and its articulation in detailed plans, to tangible on-site implementation, and fruition as the project ends. Leading a team of highly-skilled architects, craftsmen, technical specialists and construction experts ensures delivery of this coherent and fully-integrated approach.
With a sound knowledge of renewable energies and ecological materials and techniques, a skill for playing with dimensions large and small, and a healthy respect of budgets and timelines, Barbara brings experience, imagination and a very high level of professionalism to each and every project she works on, bringing her clients with her through all stages of the process, and exceeding their expectations.
BARBARA HELFT
Founder / Architect
SMITH COLLEGE – Northampton MA 1993-94
ISACF – LA CAMBRE Brussels 2001
Member of the 'Ordre des Architectes'
bh@barbarahelft.com
MAIWENN TIERS
INTERIOR DESIGNER - senior project leader
ISA Saint-Luc Brussels 2004
Collaborator @ BHA since 2012
mt@barbarahelft.com
FRANçois HENS
Architect - senior project leader
ISA Saint-Luc Brussels 2003
Collaborator @ BHA since 2008
Member of the 'Ordre des Architectes'
fh@barbarahelft.com